Cloud Hosting Review: Are you looking for the best cloud hosting for your business or enterprise needs? We have reviewed the top 5 cloud hosting providers from small and medium-sized operations and enterprises.
Here you will get honest reviews on the top 10 best cloud hosting service providers with their performance, support, features, pricing, and pros and cons that can help you in finding the best cloud hosting for your business websites.
Cloud Hosting Providers Review – Categories & Definitions
Cloud services have taken the technology world by storm and web hosting makes no difference.
The expansion was so rapid that 94% of all enterprises already utilize a cloud service in their daily operations.
Cloud Services are faster and better secured than a shared account. At the same time, it's more affordable than a dedicated server.
So today, the best cloud hosting providers are in the spotlight.
We have discussed the complete process of choosing a new host and the many features that are hidden for users sometimes like handy features, security measures, and well-versed support operators.
Today we will analyze the top cloud hosts in each level of agencies like entry-level, business, and enterprise. We will see which cloud hosting providers have the most features or best support at reasonable prices.
So here is the list of all the top cloud hosting providers:
Amazon AWS
Microsoft Azure
Google Cloud
Vultr
Digital Ocean
So let's begin with our review of each and every cloud hosting provider step by step with their performance, support, features, pricing, and pros and cons.
Amazon AWS
Amazon AWS is one of the most profitable tech giants and a popular reason behind why Jeff Bezos is now the richest man in the world.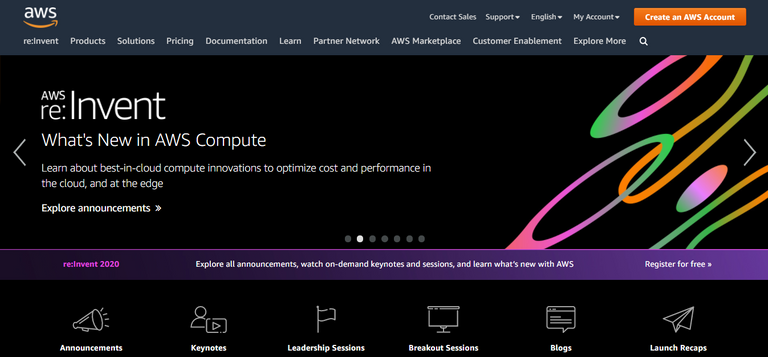 Performance of Amazon AWS
If you are an eCommerce store owner or high load or have lots of traffic then Amazon AWS can be a better choice for you.
With AWS tools, you can use auto-scaling and Elastic load balancing, you can scale up or down your application as per demand. You will have access to compute and storage resources when you need them.
Features of Amazon AWS
Most of the AWS servers and Windows-based, but they offer Linux cloud hosting configuration too.
There is not any distinct pricing with a set of resources as each client or customer can get a fully customized experience from the start. That can be confusing for the new user but at this level, you most probably have trained professional handling this side of things.
If you know what we are discussing then we are talking about endless modifications.
Support of Amazon AWS
The level of assistance with AWS is exactly as stellar as you would expect from a company/brand like Amazon. Their staff knows what they are doing and is ready to inform and help you out with every issue with the needed care.
You can contact their support via email or you can check about your issue in their popular knowledge base or video guides.
Pricing of Amazon AWS
There is not any fixed price in Amazon AWS as cloud hosting solutions have advanced customizability. There are three billing models- "pay-per-use", "save-when-you-reserve", and "pay-less-using-more".
Pros of Amazon AWS
Fully-compliant servers
70 availability zones in 22 world regions
A vast array of security features
A wide selection of APIs
Cost management services
Different types of free trials
Cons of Amazon AWS
Not suitable for beginners
Microsoft Azure
The Microsoft platform covers over 600+ services in 13 areas of cloud computing. Azure might still be the second option after AWS, but recently it shows a higher adoption rate than the industry leaders.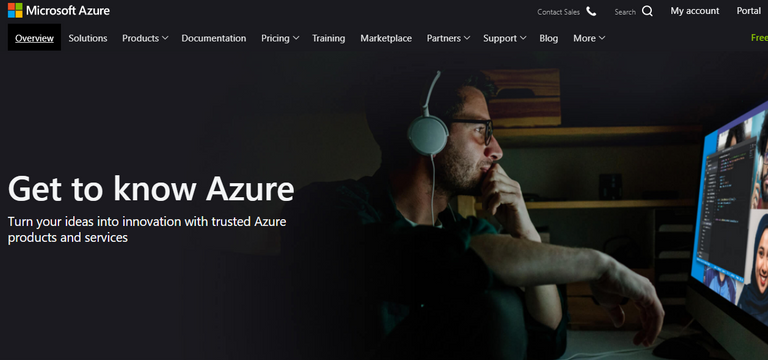 Performance of Microsoft Azure
Microsoft Azure supports Linux, but let's be honest this is Microsoft, so services will always have a strong focus on Windows. The web servers can run Java, Python, and NodeJS, as well as MySQL databases.
Features of Microsoft Azure
Microsoft Azure accounts can be scaled quickly and easily, it gives you enough customization options to refine the things as per your request.
It gives you everything you need to build, test, deploy, and manage your web projects.
Some basic features you will get are:
Azure Synapse Analytics
Azure Digital Twins
Azure Defender
Azure Arc
You can enjoy the Azure Platform completely free of charge for the initial 12 months.
Support of Microsoft Azure
As we know that any cloud hosting company can't be one of the best cloud hosting companies without exceptional customer support services. Microsft knows that too.
So it does apply to its public cloud services?
There is no live chat option for contacting Microsoft Azure Customer support, but at least Microsoft offers 24/7 phone operators and a ticketing system. Their community forums and support center are very useful solutions to most of the common queries.
Pricing of Mircosoft Azure
Pricing of Microsoft Azure Cloud Hosting starts from $30/month.
Pros of Microsoft Azure
Availability zones in 58 regions
Windows-friendly servers
Great for startups
Migration tools
Easy scalable
Competitive pricing
Cons of Microsoft Azure
Google Cloud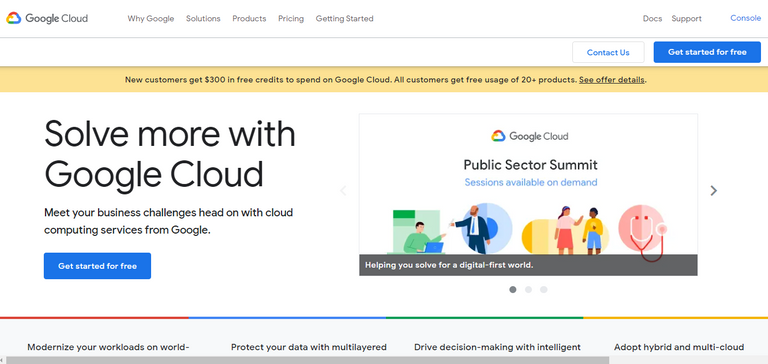 Performance of Google Cloud
Google's Cloud services have over 4 million+ customers and it earns an 8% market share. Google Cloud services were trusted by giants like Twitter, Paypal, 20th Century Fox, and Bloomberg.
Features of Google Cloud
It's good to say that you've got your bases covered here. This is Google — of course, they have an app for everything.
If you are a developer then you will love the multi-layered IT infrastructure, that allows you to stage, test, and deploy their web projects safely. Their toolset is also impressive — Compute Engine, App Engine, Cloud Object Storage, and Big Query are just a few of the crowd favorites.
Google Cloud Platform is ready to help with a variety of industry-level solutions as well. Whether you are in Healthcare, Education, or Retail — Big G has got you covered.
Support of Google Cloud
Unlike the other top cloud hosting providers in the enterprise niche, Google Cloud has a pretty good support structure.
You have the Basic level, which is free, but operators can help with Billing issues only. It is available via phone, chat, and ticket.
Adding some technical assistance and quicker response time will take you into the Role-Based support solutions, which come at a couple of hundred bucks a month.
On the Enterprise level, things are kicking into high gear -24/7 help with 15-minute response time plus additional perks. You can expect at least a few thousand bucks added to your monthly bill here.
Pricing of Google Cloud
Google Cloud hosting plans start from $45/month. It's the best to price when you are at an enterprise level but if you are a learner then you will get free $300 credit to use its free tier products.
Pros of Google Cloud
Per-second billing
Multi-layered security
Global private networks
The multitude of user-friendly apps
Intelligent analytics
Increased workplace productivity
Cons of Google Cloud
Vultr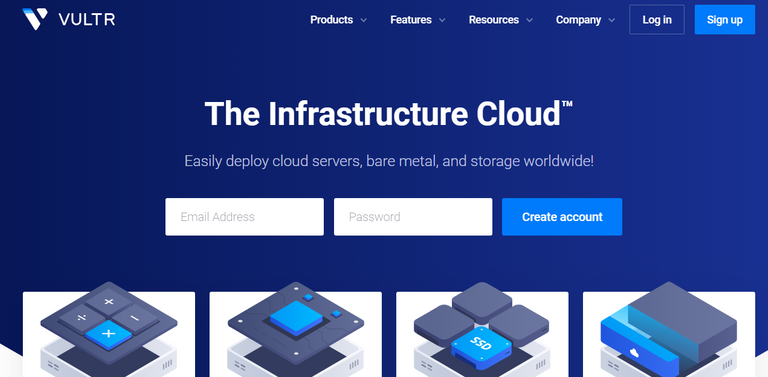 Performance of Vultr
Vulr has been offering some of the best cloud hosting packages since 2014. Relatively new to this industry, they quickly made their name for themselves and grew to 200,000+ customers and 15 data centers in just five years.
Features of Vultr
If you are looking for scalable cloud hosting services then Vultr is a wonderful choice. You can start small, with an instance that comes with 1 CPU core, 512 MB RAM, 10 GB SSD Space, and 0.5 TB monthly traffic.
You can easily add more resources whenever you want and also grow to 24 CPU cores and 96 GB RAM.
If you need more computing power then Vultr also supports a turbo-booster feature that is called high-frequency Compute.
Vultr deals come with many advanced and developer-oriented features and are also for beginners as well.
Deploying a web server is very easy. You can choose any operating system including CentOS, Debian, Fedora, Windows, and more, and also you can add 15+ software apps with a single click. Their app library includes LAMP, cPanel, Docker, WordPress, and Joomla.
Support of Vultr
Unlike many of the competitors in our review, this provider isn't easy to find. There is no live chat in their support, and neither any phone contacts. There are only options to reach a live person are the online form and internal ticketing.
We have tested their support channels and the results are not that much impressive as others are better than this.
It can take upto 24 hours to get their replies. As for ticketing, their operators also take their time and problem-solving also takes time.
Pricing of Vultr
Cloud 1 – from $2.50/mo or $0.004/hr
Cloud 2 – from $3.50/mo or $0.005/hr
Cloud 3 – from $5/mo or $0.007/hr
Cloud 4 – from $10/mo or $0.015/hr
Cloud 5 – from $20/mo or $0.030/hr
Cloud 6 – from $40/mo or $0.060/hr
Cloud 7 – from $80/mo or $0.119/hr
Cloud 8 – from $160/mo or $0.238/hr
Cloud 9 – from $320/mo or $0.476/hr
Cloud 10 – from $640/mo or $0.952/hr
Pros of Vultr
Hourly pricing
One-click deploy
Powerful API
Enhanced scalability
Highly customizable servers
100% solid-state drives
Cons of Vultr
No phone or chat support
Average customer service
Digital Ocean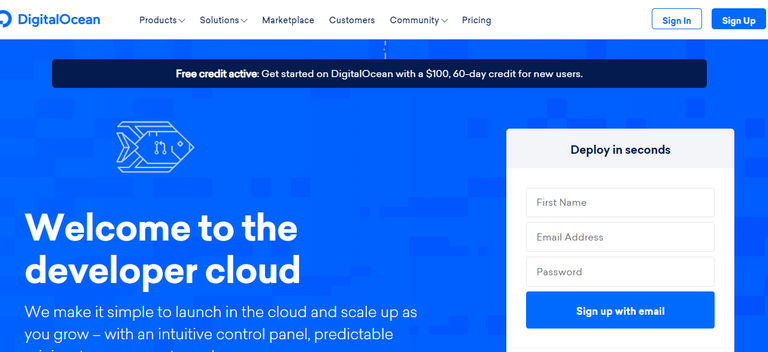 Performance of Digital Ocean
We have tested with GTmetrix, which says the speed of Digital Ocean's main website is firmly above average. As for uptime, Digital Ocean guarantees 99.99% for all services. We have tested their main website for two weeks and it shows that they are likely to hold their promise, as we recorded no downtime at all.
Features of Digital Ocean
Some basic features you will get are:
Flexible hosting options
Tools for scaling your website
Spaces
Load Balancers
Cloud Firewalls
Backups
Managed Databases
Predictable pricing
Flexible compute
Managed Kubernetes
Storage
VPC
Support of Digital Ocean
Customer Support of Digital Ocean is usually a top-notch service. The only way to contact them directly is by sending a ticket that is also available for existing users. Finding an answer to your query is also possible with their vast documentation with all sorts of different topics, guides, and general advice which means you can get all your queries mostly in their support documentation if their support delays in answering your questions.
Pricing of Digital Ocean
Basic Droplet Pricing

General Purpose Droplets Pricing

CPU-Optimized Droplets Pricing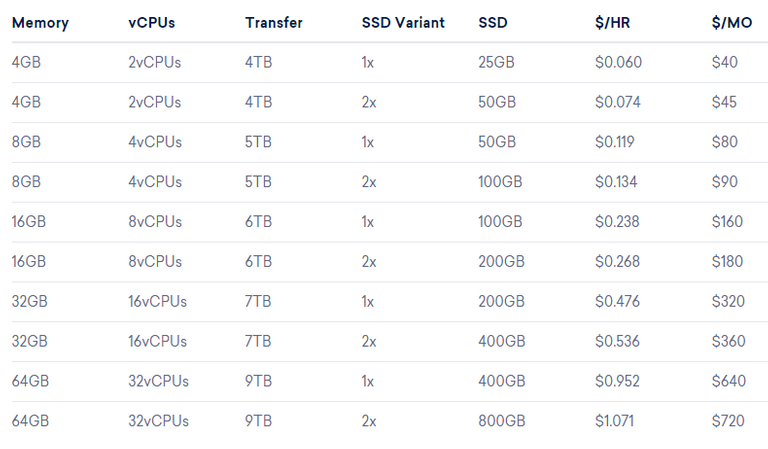 Pros of Digital Ocean
$100 60-day credit
Highly adaptable prices
Referral plan
Cons of Digital Ocean
No refunds
Can be confusingly technical
Visited 1 times, 1 visit(s) today