In response to the growing demand for Digital Marketing professionals in recent years, Digital Marketing training institutes have expanded their offerings to include both online and offline courses. These institutes provide more comprehensive Digital Marketing training when compared to colleges, complete with a promise of 100% job placement and the chance to engage in projects aligned with industry standards.
So today, I will tell you with information about Top 10 Digital Marketing Institutes in India, with the help of this you will be able to choose best institute for Digital Marketing and start learning.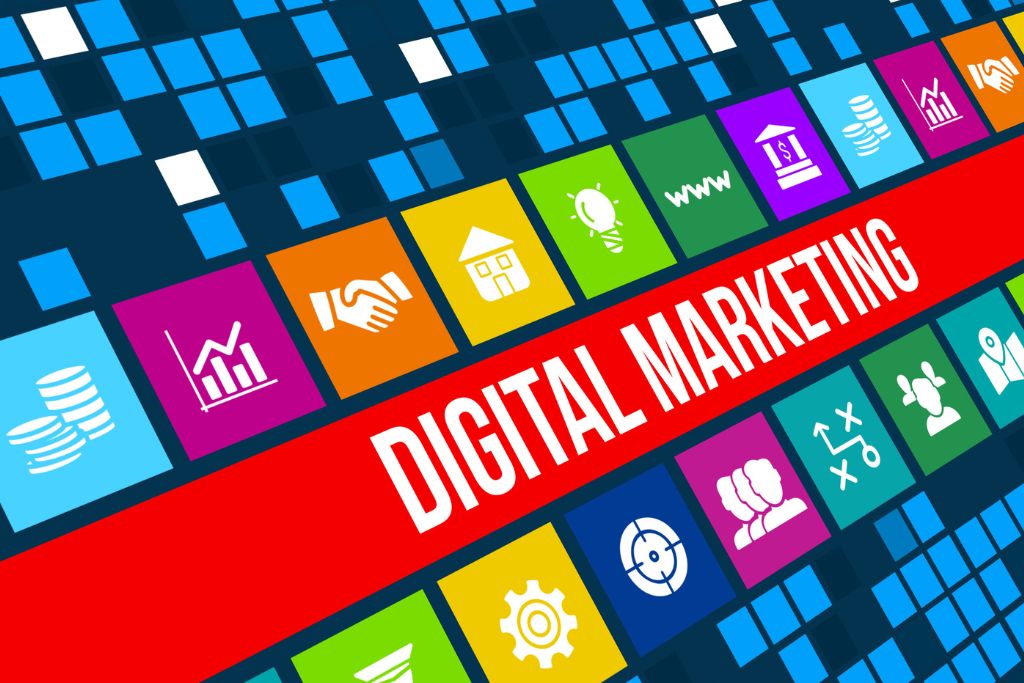 The leading institutions for Digital Marketing training include Delhi Institute of Digital Marketing (DIDM), Digital Vidya, National School of Internet Marketing (NSIM), IIDE, Jio Institute, and others. These institutions provide tailored Digital Marketing programs designed to meet the needs of students, newcomers to the field, and professionals already working in the industry. This article highlights the top 10 institutes for Digital Marketing that also provide assistance with job placements.
Top 10 Digital Marketing Institutes in India
1. Delhi Institute of Digital Marketing
DIDM, the Delhi Institute of Digital Marketing, stands out as a leading institution for Digital Marketing training in Delhi. DIDM's primary mission is to enhance candidates' skills, enabling them to excel in their professional journeys. The institute provides comprehensive Digital Marketing courses and in-depth expertise in response to the increasing need for skilled Digital Marketing professionals.
Advanced Digital Marketing Course
Master's in Digital Marketing
Professional Digital Marketing Course
Digital Vidya provides a variety of digital marketing courses tailored for individuals looking to acquire expertise in the marketing industry. Collaborating with FutureSkill Prime and the Government of India, the institution has introduced an enticing Certified Digital Marketing Master course that rewards students who successfully finish the course and pass the assessment at FutureSkills Prime.
This digital marketing training center offers both online and offline classes. Additionally, through partnerships with NASSCOM, Facebook, LinkedIn, V skill, and Google, participants can earn digital marketing certifications from these esteemed platforms upon course completion.
Certified Digital Marketing Master Program
Digital Marketing Leadership Program
Social Media Media Marketing Expert Course
Building and E-commerce Store Course
Search Engine Optimization Course
Email Marketing Course
Inbound Marketing Course
Mobile App Marketing Course
Web Analytics Certification Course
Data Science Course
Data Analytics Course
3. Kolkata Digital Marketing Institute
The Kolkata Digital Marketing Institute (KDMI) provides tailored Digital Marketing courses that can be taken either online or in-person. In addition to assignments, live projects, and assistance with placement, students receive one year of access to video tutorials and opportunities for clarification through both online and in-person doubt-clearing sessions. Furthermore, the institute also assists entrepreneurs in enhancing their online presence.
All in One Digital Marketing Course
Website Design and Development Course (WordPress)
Social Media Marketing Course
Search Engine Optimization
4. Indian Institute of Digital Education (IIDE)
IIDE has earned a reputation for its industry-focused training programs, offering a diverse selection of Digital Marketing courses suitable for newcomers, students, and professionals alike. These courses provide flexibility, allowing students to pursue them both online and in traditional classroom settings. They are delivered by seasoned professionals from the field and emphasize a curriculum geared toward technical education aligned with current industry norms.
Postgraduation in Digital Marketing
Advanced Digital Marketing Training
Short Term Certification Courses in Digital Marketing
5. National Institute of Digital Marketing (NIDM)
Situated in Bangalore, the National Institute of Digital Marketing (NIDM) offers comprehensive digital marketing courses tailored for career advancement. The program's instructors are seasoned professionals with more than a decade of hands-on experience in the digital marketing industry. Graduates from NIDM consistently secure positions at leading firms such as HP, Simplilearn, Deloitte, Myntra, and Flipkart.
Dynamic Digital Marketing Course
Hybrid Digital Marketing Course
Advanced Digital Marketing Course
Social Media Marketing Course
Search Engine Marketing Course
Web Designing Course 
Search Engine Optimization Course
WordPress Course
Graphic Designing Course
Located in Mumbai, Optron Academy specializes in Digital Marketing training. The institute provides a range of online marketing courses that incorporate practical assignments and real-world projects. Optron Academy is renowned for delivering high-quality Digital Marketing education and excels in offering technical training to students, entrepreneurs, and professionals alike. In addition to engaging lessons and practical training, Optron Academy also extends assistance with job placements.
Advanced Digital Marketing Course
45 Days Digital Marketing Certification Course
Advanced Digital Marketing Certified Course
Master's Level Digital Marketing Certified Course
TechStack emphasizes a hands-on approach to learning in addition to theoretical instruction. With a track record of having successfully trained more than 18,000 professionals, TechStack provides advanced Digital Marketing courses at the postgraduate level, led by industry experts hailing from companies like IBM, Infosys, and Google.
PG Program in Digital Marketing
Corporate Technologist Digital Marketing Course
Advanced Digital Marketing Course
Web Designing Course
IIM Skills, which has a presence in numerous locations throughout India, provides online courses with flexible schedules that include paid internship opportunities. The institution grants lifelong access to course materials and awards globally recognized certificates. IIM Skills employs interactive, hands-on teaching methods to ensure an engaging learning experience. In addition to their digital marketing courses, this training institute also offers a variety of other courses, including writing and finance programs.
Digital Marketing Master Course
Advanced SEO Course
9. National School of Internet Marketing (NSIM)
The National School of Internet Marketing provides a comprehensive digital marketing course that encompasses both the foundational and advanced elements of the field. NSIM has successfully trained students from various backgrounds, both nationally and internationally, spanning a wide range of age groups. Students are offered the flexibility to choose between offline and online batches and can attend a complimentary demo session before committing to enrollment.
Fundamentals of Digital Marketing
Web Designing without Coding
E-mail Marketing
Social Media Marketing
The Digital Marketing Training Institute provides hands-on courses aimed at empowering students to independently initiate their own projects. Notably, the institute offers students 1 GB of hosting space for their websites and also offers corporate sector training opportunities.
Advanced Digital Marketing Diploma
Master Diploma in Internet Marketing
Social Media Marketing Fas-Track Batch
1 Year Be a Master of Internet Marketing 75 Modules 
Visited 14 times, 1 visit(s) today