WooCommerce Review: If you want to run an online store on WordPress you have to choose WooCommerce but only when you know what WooCommerce can do and what it is. If you have a WordPress E-commerce website then WooCommerce is the heart of the WordPress e-commerce store and without WooCommerce you can't run an online store on WordPress.
WooCommerce Review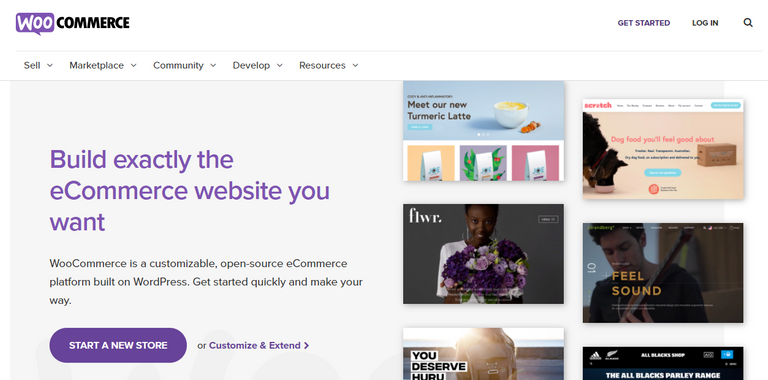 Nowadays e-commerce business owners are pretty thin these days. If they want to think about anything else they don't even have time to think between launching an online store and managing any merchandise. And for doing anything for an e-commerce website with the most popular CMS WordPress you have only some options like WooCommerce. Without WooCommerce you can't run any online store on WordPress with any hosting or any domain.
There are a number of high-quality online store builder options for e-commerce sites. According to Builtwith, WooCommerce is the most popular and loved e-commerce platform available.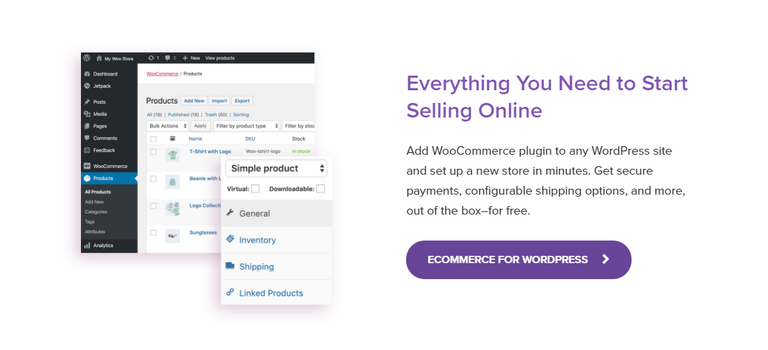 To understand the answer to why it is the most popular choice then we need to look closer at what WooCommerce actually is, how it works, and what it offers to its users.
WooCommerce History
WooCommerce was designed and created by two developers, Mike Jolley and James Koster. They worked on the replication of an existing e-commerce plugin and the result was the release of WooCommerce in 2011.
WooCommerce and Woothemes were both purchased in 2015 by Automatic, the company behind WordPress. Automatic is now the current developer of WooCommerce, which is used by over 300,000 online store owners that including some large and high-traffic sites.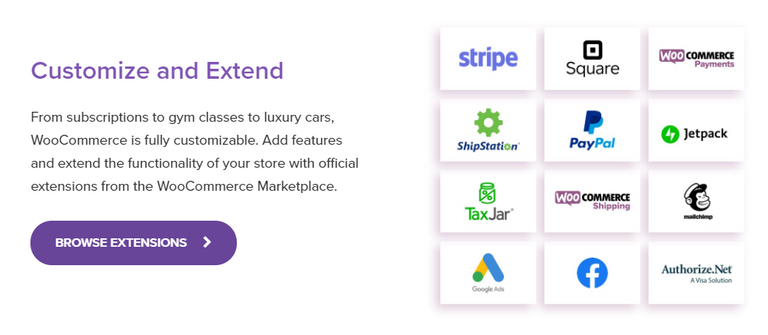 Users of WooCommerce like it for some reasons like it is easy to install and configure which is always a bonus for busy digital retailers.
WooCommerce: The Basics
The first thing we need to understand is how WooCommerce works on a basic level.
Basically, WooCommerce is a WordPress plugin. And it's not a standalone site builder but it's an open-source WordPress plugin so anyone can use this and convert their WordPress site to a WordPress e-commerce store.
First customers need to purchase a hosting services provider and next they need to install and set up WordPress. After the design with all security features with plugins, the user needs to install and set up WooCommerce to handle the e-commerce functions of the site. In the other words, WooCommerce only works as a builder for the e-commerce feature of the site.
It's versatile but you can build with it is impressive as it works for both physical and digital goods. You can also sell products with multiple variants and features and also offer instant access via download for digital items or downloadable items. You can even use WooCommerce with an affiliate marketing model.
Free to Use: But you want Paid Add-ons
Currently, woocommerce is available for free but for additional features and functionality with flexibility, users need to purchase some more extensions.
However, as an online store expands, those extensions and plugins are important to give your customers the best e-commerce experience.
In addition to the market of extensions, anyone can purchase built-in or WooCommerce compatible/pre-enabled themes with WooThemes at low cost than the market full of premium WordPress themes for e-commerce. And WooThemes can give you true e-commerce online store experience.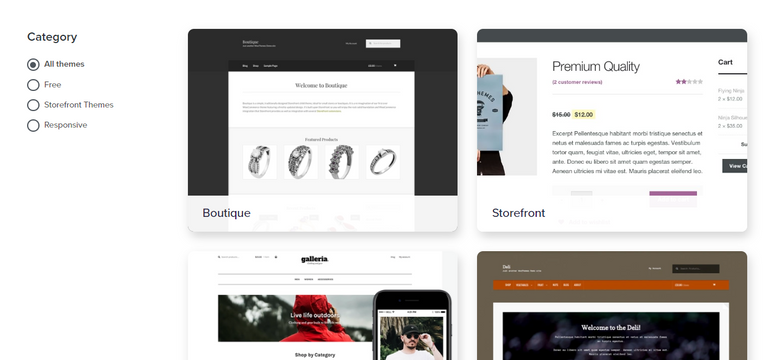 With all these functionalities, you can rival any of the major players of e-commerce platforms.
How to Configure WooCommerce?
After activation of the plugin, the plugin needs to configure for your products.
If you are well known for WordPress and how its dashboard then setting up WooCommerce can be easier for you.
You will get a new menu into your sidebar from where you can set up everything you need for your e-commerce website like adding products, setting store information, payment gateway, etc. Adding new products is also as simple as you add new posts for your WordPress website.
Creating a new product-
Navigate to the WooCommerce option in the sidebar of the WordPress dashboard.
Add new product
Create Title and description
Add product images
Add pricing details
And then publish it after adding inventory details in the inventory tab.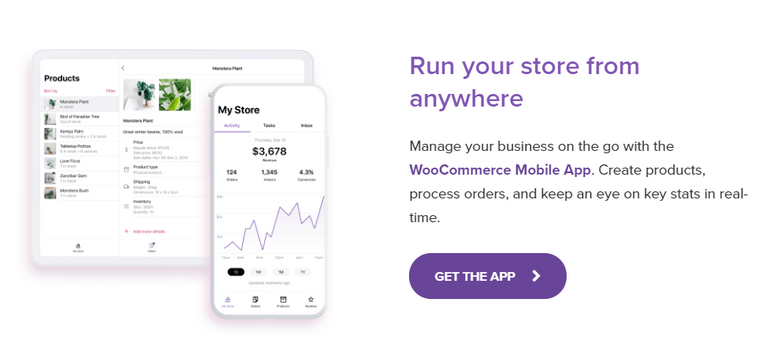 Add Upsells and Cross-Sells
You can add upsells and cross-sells too for free.
WooCommerce offers users control over how their store will be displayed and shapes the customer's experience while they are shopping in your store.
Sitebuilders tools and Templates
WooCommerce is not a site builder itself but Shopify can let you design an e-commerce website for you where you need to pay for every feature even for hosting it. Here, WooCommerce can let you design your online store for your customers.
What is WooCommerce Storefront?
WooCommerce itself offers a storefront, generally, a free WordPress theme can be designed to integrate the core WooCommerce plugin, and maximize speed and site performance with eliminating theme/plugin conflicts.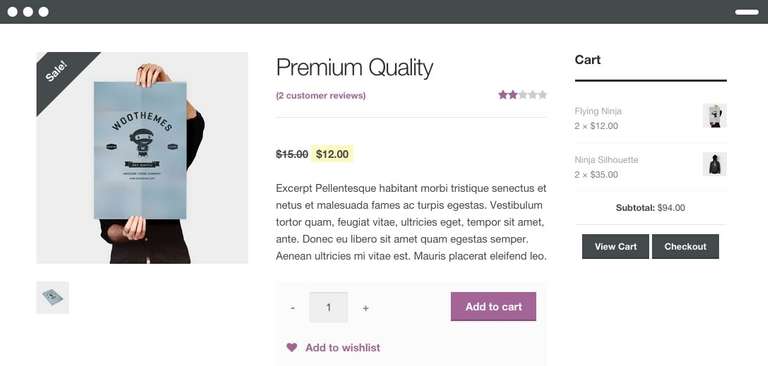 You can choose and install a storefront child theme to refine the appearance of your e-commerce site.
Features: Speed, SEO, Support
Depends on the theme used by you, mostly all themes come with SEO Optimized to make sure your customers can find your site online. These WordPress themes are designed for WooCommerce e-commerce sites and mostly are optimized for mobile users as well.
When you purchase a theme on the official WordPress website you can also access their support forum. Some of the themes come with detailed documents like how to set up their theme features and installation process.
There are also WordPress themes available from a third party like ThemeForest which can avail you thousands of e-commerce themes for your website which are compatible with WooCommerce as well and all are mobile responsive and optimized.
Here are some quick or detailed features and settings available for the WooCommerce website in settings:
Features and Setting of WooCommerce
100+ Payment Options
There are almost 100+ payemnt options available in WooCommerce plugin that include major credit cards, paypal, bank transfers and even cash on delivery. I fyou need more felixible payment gateway you can use over 100 payment gateway integrations that are also available including Stripe, Amazon Payments, and more.
Proper Collections of Applicable Taxes
There is One big area of concern for e-commerce site owners is the proper collection of applicable taxes.
WooCommerce gives the owners a great deal of control over how this is implemented and configure settings so that tax is calculated on the shipping address, billing address, or your store location.
WooCommerce lets you select whether you want to display product prices inclusive of tax in your country, meaning that all product prices will include the tax price in your region.
Offer Discounts and Coupons
WooCommerce also allows some impressive coupons for offers and discounts. In addition to products and types of products usage, you can restrict coupons to use with a minimum amount or minimum product quantity and also you can restrict coupons for conflicting with other coupons and even you can ban individual email addresses from usage of that coupons.
Automate Customer Follow-ups
You can customize and tweak all the emails your customers receive in the process of purchasing on your site in the Emails menu.
WooCommerce Extensions and Plugins
The settings mentioned above are what you get with the basic plugin. You can extend your functionality by selecting and installing the right extensions from WooCommerce's extensions store.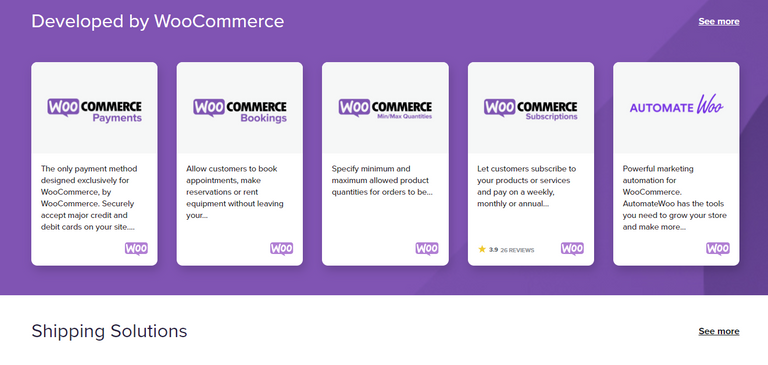 You can select from over 400 official extensions.
You can find plugins for almost any features designed to improve the appearance of your site, even you can increase conversions by analyzing customer behavior on your site.
Free and premium WooCommerce extensions and additional plugins let you add features like:
Appointment bookings
Membership-only sections of your site
Recurring subscriptions for digital or physical goods
Shipment tracking
Bulk discounts
Accept payments in-person via Square
Generate store credit coupons
Offer gift certificates
Subscriptions gifting
Manage ticket sales for events
Manage and track EU VAT rules.
Some WooCommerce Plugins Recommended that can help you to get more functionality for your store:
One Page Checkout
WooCommerce Follow-ups
MailChimp
Conversio
Beeketing
WooCommerce Social Login
WooCommerce Multilingual
Product Add-Ons
Smart Coupons
WooCommerce Points and Rewards
WooCommerce Product Table
WooCommerce Product Search
WooCommerce Dropshipping
Migrating to WooCommerce From Shopify
If you're currently using the Shopify eCommerce store, some hosts will help you migrate your site.
Cart2Cart: Export Your Shopify Store to WooCommerce
You can also use the Shopify app Cart2Cart. With Cart2Cart you can export the entire Shopify Store to WooCommerce including your products and customer orders.
Cart2Cart offers two ways to complete the migration.
You can either follow the step-by-step instructions in their set-up wizard or,
They can finish the process for you.
And you don't have to be concerned about how the migration will impact your store.
How to Install WooCommerce?
First, log in to your WordPress site.
Then go to Plugins > Add New.
Search for "WooCommerce"
Select Install Now
Select Activate Now
Then you are ready to use the WooCommerce wizard.
Visited 1 times, 1 visit(s) today