For a long time, email hosting service providers have been working and giving you a boost to your business including your brand together with self-hosted email services on your own domain. But from last year, everyone was almost dependent on emails and online work. Along with email services, everyone needs some other tools that can be helpful for their business.
Email Hosting Service Providers
So, today we will help you in selecting the best email hosting service providers that can help you and your business to work smoothly.
In this article, we will discuss the best email hosting services that include their ease of use, key features, security, and pricing with pros and cons.
The Email Hosting services that we will discuss are:
Rackspace
Zoho Mail
Google Workspace
Office 365
GoDaddy
So let's start,
Rackspace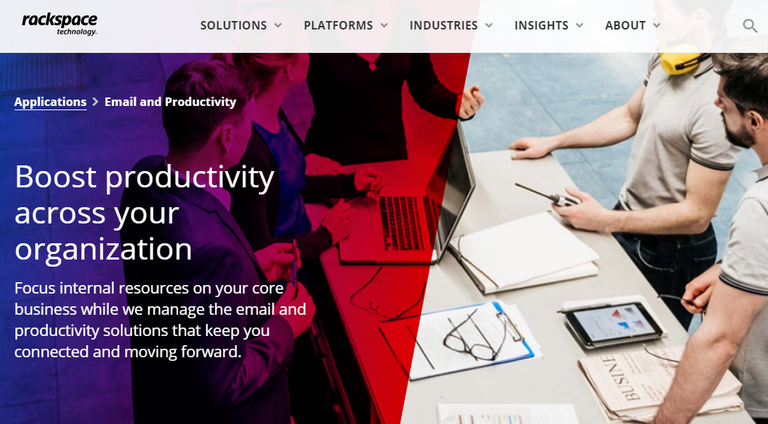 Rackspace has been around for more than two decades in the field of hosting tools and services, and it played a large part in shaping the web hosting and cloud hosting future into what they look like today.
In 2016, Apollo Global Management acquired Rackspace for a fee of $4.2 billion. The cloud service provider has been expanding their services too aggressively ever since, adding companies like tricorn solutions, DataPipe, etc to their portfolio.
The Rackspace webmail service was officially launched in 2001 as a solution for the growing need for business communication to be secure. It operated as webmail.us at first but later they rebranded it as Rackspace Email and Apps.
Ease of Use of Rackspace
If you have ever used any email account then you should have no issues operating this webmail client. It's clean and packs all the essentials. No more frustrations caused by lots of needless options, basically Rackspace focuses on usability.
Key Features of Rackspace Email Hosting
Every customer is getting huge 25 GB mailboxes and a 50MB attachment limit. And that's the minimum for all their plans, even the smallest plan also includes that much space.
If you go for a plus account, you will get ActiveSync, Office-compatible plugins, and an instant messaging app. You will get more communication options and your mailbox space grows to 30 GB.
Their third plan adds an archiving option, but almost doubles the price, so it may not be the most cost-effective offer in this list.
Security of Rackspace Email Hosting
Rackspace has over two decades of experience in this service and that experience didn't go in vain as the Rackspace team has become wizards in email services.
Their Texas provider monitors accounts and stops spams through advanced filters, IP Blocklists, and secure IMAP protection.
Even Rackspace also keeps an eye on your links and makes sure no malware can pass to you.
You will get 24/7 Customer support with chat, phone, contact forms, and ticketing support options present for you and your business.
Pricing of Rackspace Email Hosting
Email: Starts from $2.99 user/month
Email Plus: Starts from $3.99 per user/month
Add Archiving: Starts from $6.99 per user/month
Pros of Rackspace Email Hosting
Seasoned server experts
Industry-leading support
Affordable prices
Cons of Rackspace Email Hosting
Some learning curve
Automatic backups paid only
Email archiving is not available on low tiers
Zoho Mail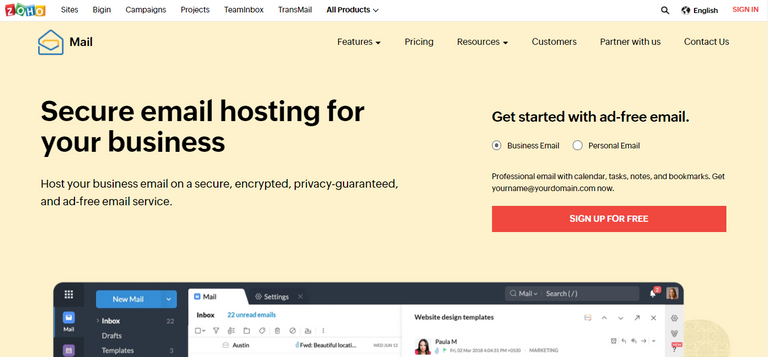 When you don't have the budget or need to make your business email with all the required tools for very little cost then Zoho mail also can be a better choice. They offer free basic business email hosting with free ads. This means you can start your business email without even paying with lesser space and when you need to expand your space as per requirement you can upgrade it anytime.
They offer documentation/tutorials for every step that you need to set up your domain to Zoho mail.
Along with the email service, they also provide a drive feature to store your files and create documents, notes, and more.
Ease of Use of Zoho Mail
Basically, Zoho Mail offers mobile and desktop apps as well. You can download Zoho mail from the play store and login into your account easily and also sending and receiving emails is much easy you ever thought.
You will get almost a CRM inside of Zoho Mail means you can create tasks, add bookmarks, manage all of your contacts, and set up meetings as well.
Key Features of Zoho Mail
With a free forever plan you can get almost all the features offered by Zoho Mail. Some features are shown below:
Custom Domain-Based Email Address
Privacy guarantee
24×7 support
Hassle-free migration
Suite of apps
Collaborate
Share before send
Set up filters or rules
Advanced Search
Out of Office
Signatures
User management
Group management
Email policies
Two-factor authentication
Apps for Android and IOS
Mail-suite Apps
Zoho Apps
Zapier
Security of Zoho Mail
If you are afraid about the security of Zoho Mail then don't worry about it. They tackle different aspects of their security. They secure your emails with:
Infrastructure security
Organizational security
Data Security
Access control
Operational security
Vendor Management
They also offer SSL/TLS encryption, advanced anti-spam filters, and a rich set of log files.
Pricing of Zoho Mail
Free Forever
Mail Only — from $1 user/month
Standard — from $3 user/month
Professional — from $6 user/month
Pros of Zoho Mail
Great value for money
Smooth interface
High usage limits
Cons of Zoho Mail
Support is hit-and-miss
Too basic security features
Google Workspace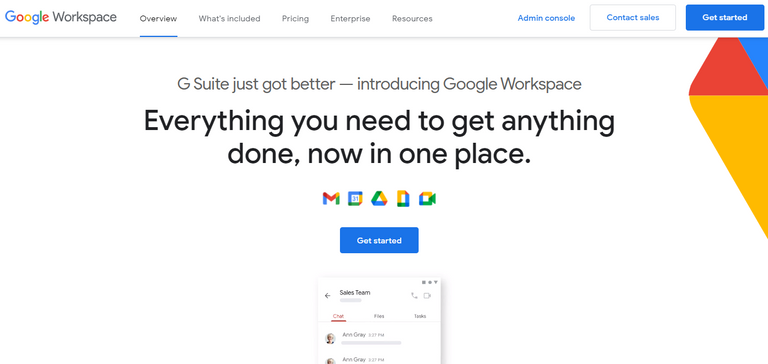 Google Workspace knew for G-Suite. If you are curious about the security and uptime then you have a better choice with Google. Google workspace offers almost everything that you need for your business.
Ease of Use of Google Workspace
Best email hosting providers have always a thing in common that is their interface which looks very simple, feels familiar, and navigates smoothly. If they manage to do that and pack a lot of features, they are surely on their way to the hall of fame.
The variety of apps in the library of the app can be compared with Microsoft only. You can get extra support from Google via phone, email, or online documentation.
Key features of Google Workspace
Gmail
Meet
Chat
Calendar
Drive
Docs
Sheets
Slides
Forms
Sites
Keep
Currents
Apps Script
Cloud Search
Admin
Endpoint
Vault
Work Insights
Security of Google Workspace
As you know about the security of Google, Google takes care of your professional email address when it comes to malicious messages. This tech giant equips you with the best spam filters and malware detection software that reduces risks to a minimum.
All of your information is in the cloud, which adds an extra layer of security.
Google also promises full data transparency, accessibility, and accountability with disaster recovery processes and enterprise-grade security certifications.
Pricing of Google Workspace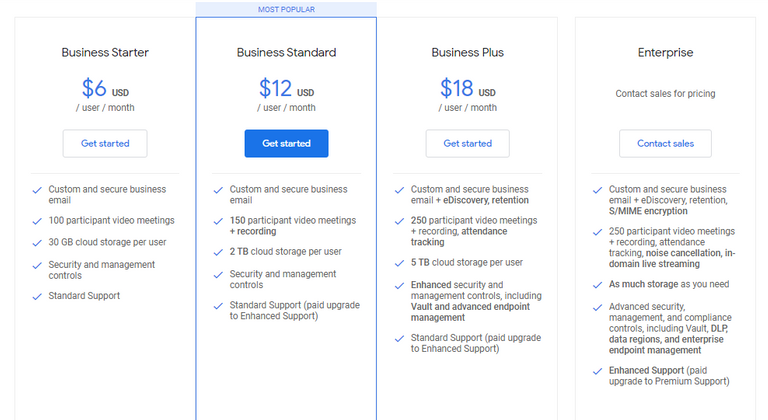 Pros of Google Workspace
Accessible on all devices
Lots of third-party integrations
Redundant cloud-based infrastructure
Cons of Google Workspace
No built-in email forms
Limited functionality when offline
Comparable Microsoft tools are better
Office 365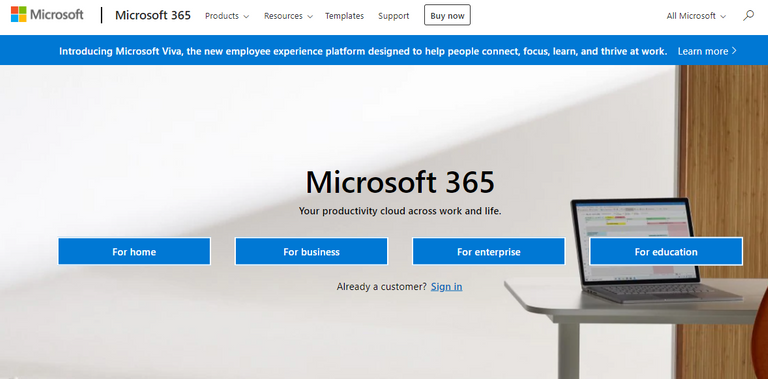 Office 365 (Formally Microsoft 365) is one of the best competitors of Google Workspace. This offers all the tools and features that you need for your business and managing your team with ease and time management can be the best feature while using office 365. There are some of the features like Outlook for email, Planner to manage all of your tasks with projects, tasks to manage your daily task and team to chat, call with your team members and also guest people can also chat and call each other and these features can make office 365 a competitor of Google Workspace.
Ease of Use of Office 365
While using Office 365 you can believe in fully responsive emails and other tools. Office 365 includes office applications like MS Word, MS Excel, and MS Powerpoint that can also be used on smartphones with their apps for android and IOS. You can also get almost all their apps on your phone or desktop to access your files and documents anytime and anywhere. Their one drive and Sharepoint also can be used to store your files and data.
Key Features of Office 365
Real-time co-authoring (Word, Excel, PowerPoint)
Chat with co-workers in Office apps
Inserting links to stored files instead of sending entire files to co-workers.
Turning OneNote items into Outlook calendar events.
Use your mouse as a laser pointer for better PowerPoint presentations.
Power Map in Excel: Turning data into a map.
Editing and converting to PDF made easy.
Resume Reading your Word documents.
50GB of email storage.
Retrieving the right version of a document.
Reply in-line to email without opening it
Working offline and uploading changes later.
Working anywhere from any device.
Office Planner to help organize your team's workflow.
Intelligent email inbox that can de-clutter itself.
Security of Office 365
Office 365 customer data is stored in Microsoft data centers geographically distributed and protected by layers of defense-in-depth security. Microsoft data centers are built from the ground up to protect services and data from harm by a natural disaster, environmental threats, or unauthorized access.
Pricing of Office 365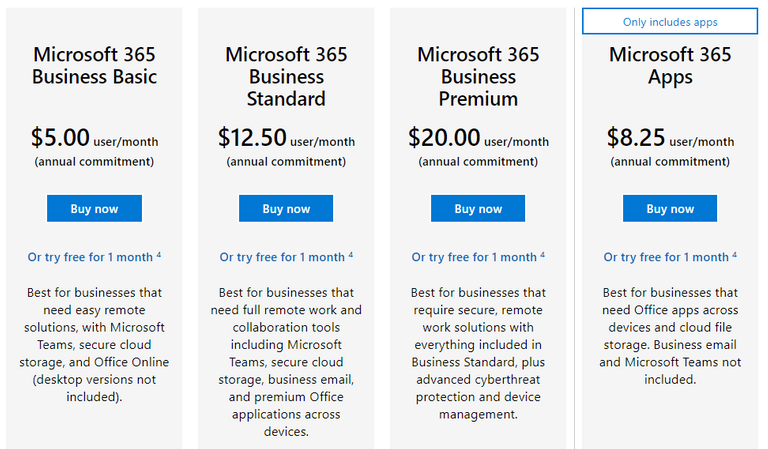 Pros of Office 365
Cost-effective
Storage Drive
Easy access to files
Email is accessible and affordable
Scalability
Additional tools
Built on Microsoft Azure Platform-its reliable.
Cons of Office 365
Cost considerations
Infrastructure configuration
Email Archiving and eDiscovery
Email quotas and limitations
Collaboration tool drawbacks
GoDaddy Email Hosting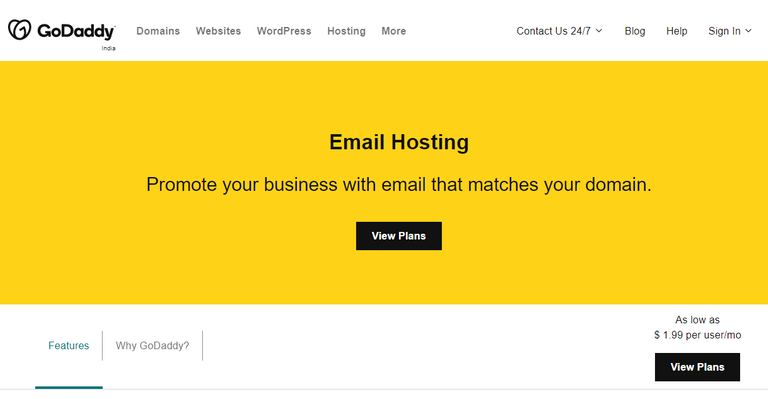 When it comes to web services, we can't forget Godaddy. One of the best domain registrars in the world. It also involves the best web hosting services as well as Email Hosting. Godaddy offers its services to over 17+ million clients with 75+ million domain names.
Godaddy supports a range of hosting services including shared, reseller, VPS, cloud, dedicated, domain names, and email hosting as well.
Ease of Use of Godaddy Email Hosting
Godaddy's interface is functional without being too cluttered. I can navigate the backend without any issue, and pointing my emails to Godaddy was a breeze. But when you need customer support then you should go with the online tutorials and video guides. Godaddy offers 24/7 support via live chat, phone, and tickets, but their support agents are very rarely helpful and sometimes they can make things even worse.
Key features of Godaddy Email Hosting
Email that matches your domain.
25 GB of email storage.
Mobile-friendly webmail.
Share calendars and contacts with your team.
Assign tasks to your team members.
Works with the email app of your choice.
Security of Godaddy Email Hosting
Godaddy supports email archiving, one-click backup restores, and advanced spam and virus protection. While that can certainly come in handy, the whole setup is quite basic. Godaddy has never been about fancy configurations or innovative approaches to their hostings.
Pricing of Godaddy Email Hosting
Email Essentials — from $1.99 user/mo
Email Plus — from $3.99 user/mo
Business Premium — from $9.99 user/mo
Pros of Godaddy Email Hosting
Shared online calendars
Affordable email solutions
Sync across all devices
Cons of Godaddy Email Hosting
Poor support
Low storage allocation
Mobile and web apps only on the Business plan
Visited 3 times, 1 visit(s) today