Magento Hosting Providers: Are you looking for the best hosting provider for your Magento Website? Here we will help you to choose a better hosting service provider for your store by going into deep the features, pros, cons, support, and pricing.
Magento Hosting Providers
Before starting our review of all hostings for Magento we want to explain what is Magento.
What is Magento?
Basically, Magento is an eCommerce store building platform. Currently, this platform powers the websites of giants like Nike, Ford, and Coca-Cola.
There is one advantage of Magento that is insanely flexible and scalable. You can start with a small store and build it into a billion-dollar business without changing your platforms.
Do you know if you are running a Magento store with poor hosting is something like having a new Lambo with an old engine?
Unfortunately, for all its features Magento is a resource. That's the reality of things. Only a top-level hosting provider will make this platform work better for your business.
In these below reviews, you can find out the info about the best hostings for Magento. Keep reading.
Scala Hosting
Scala is a US Hosting provider which expanded in Europe. Let's see how Magento works with its plans.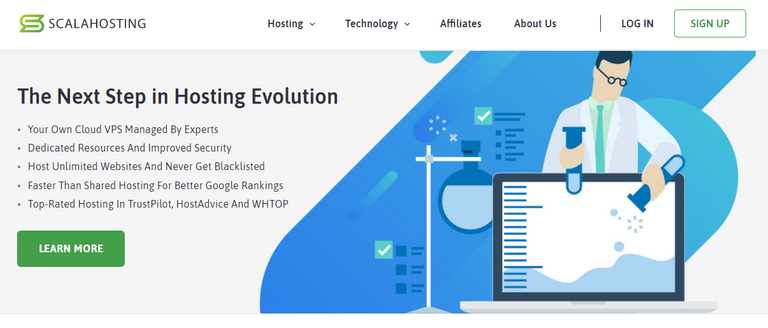 Performance of Scala Hosting
Scala Hosting runs a robust setup and its server is LiteSpeed webserver which is combined with three levels of caching, optimization extension for speed, and a CDN which gives you very fast speed than standard LAMP stack setup.
Scala Hosting provides automated Magento Updates but sometimes things are broken during the updates. So you should not opt-in for automatic updates.
In this hosting SEO tools are included for free so you can go on search engines without any issue and you can optimize your store for search results.
Scala takes daily backups of their hosted websites. It saves your backups for the week.
Customer Support of Scala Hosting
Their support can help you any time and is available 24/7 do you know they are replying to your questions within a few minutes each time. Their knowledge base is very limited with no practical solution. You can get all your questions directly from their support. 
Pricing of Scala Hosting
Scala offers three tiers of shared Magento hosting plans: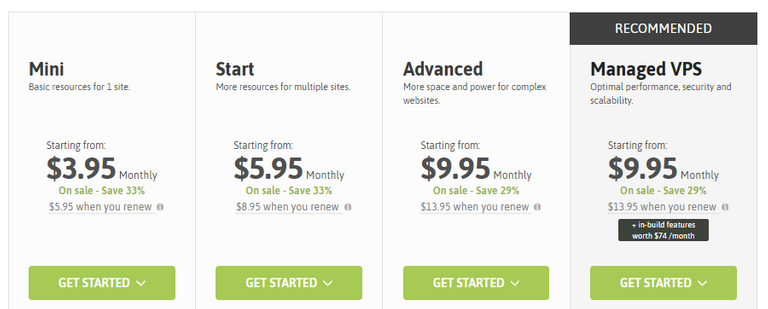 Features of Scala Hosting
Here are the basic features you will get in this hosting from the smaller package:
50GB Storage
1x CPU Power
Free Migration
Shared environment
Free Domain
Free SSL
Free CDN
SSD Powered Servers
Unlimited Emails
Unlimited Databases
Unlimited Bandwidth
7 Backups for the last 7 days
Pros of Scala Hosting
Easy scaling
Affordable overall
Range of in-house solutions
Excellent support
SEO tools included
Daily backups
Pure SSD storage
Cons of Scala Hosting
Nexcess
This hosting provides more high-end solutions. It has been with Magento in the starting days of this hosting.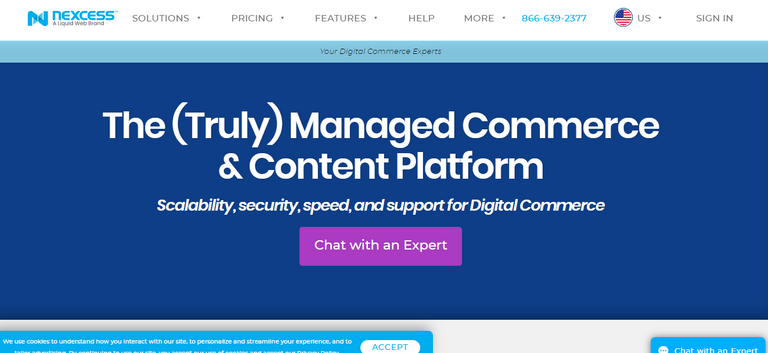 Performance of Nexcess
They offer better and almost best server configuration. Their security is also extra tight and everything setup was done only for providing fast Magento Hosting.
You can also choose from a host of useful services for your store. Nexcess helps you to make your store PCI-compliant, which decreases some of your store loads.
You will also get a few custom modules, like Magento Sentry. It enables two-factor authentication for your admin panel which enables an extra security layer for your store.
Customer Support of Nexcess
Their support is top-of-the-line. Their support agents are incredibly knowledgeable about Magento even they also provide Managed Magento Hosting. Which means they are many experts in Magento.
They offer a dedicated Magento support team. With an average host, you have to contact an agent and then routed to a Magento expert. But with Nexcess, you are getting to talk to a Magento Professional directly, there no gap to you for talking to the expert.
Pricing of Nexcess Hosting
Their starting plan from $49/Month to $849/month. Pricing differs in the features and number of domains you want to host.
In the $49/Month plan, you will get the below features:
● Concurrent Users: 20
● Disk Space: 50 GB
● Domains: 10
● Bandwidth: 1 TB
In the $99/Month plan, you will get the below features:
● Concurrent Users: 40
● Disk Space: 75 GB
● Domains: 15
● Bandwidth: 2 TB
In the $179/Month plan, you will get the below features:
● Concurrent Users: 60
● Disk Space: 125 GB
● Domains: 20
● Bandwidth: 3 TB
In the $299/Month plan, you will get the below features:
● Concurrent Users: 80
● Disk Space: 400 GB
● Domains: 30
● Bandwidth: 5 TB
● VCPU: 20
● RAM: 20GB
In the $549/Month plan, you will get the below features:
● Concurrent Users: 100
● Disk Space: 600 GB
● Secondary Domains: 40
● Bandwidth: 8 TB
● VCPU: 26
● RAM: 26GB
In the $849/Month plan, you will get the below features:
● Concurrent Users: 120
● Disk Space: 800 GB
● Secondary Domains: 50
● Bandwidth: 10 TB
● VCPU: 32
● RAM: 32GB
Features of Nexcess Hosting
Basic features you will get all their plans are:
Nightly Backups
PCI-Compliant Hosting
Proactive Security
PWA-Ready
24/7/365 Support (Phone, Chat, & Email)
Nexcess CDN
Pros of Nexcess Hosting
Robust plans
Lots of custom features
Experienced support
Free credits
Great knowledge base
SSD storage
Auto-scaling
Cons of Nexcess Hosting
Costly compared to a few other options
Cloudways
Cloudways specializes in Managed CMS hosting with extremely fast servers. It has a good reputation for hosting CMSs like WordPress and Magento.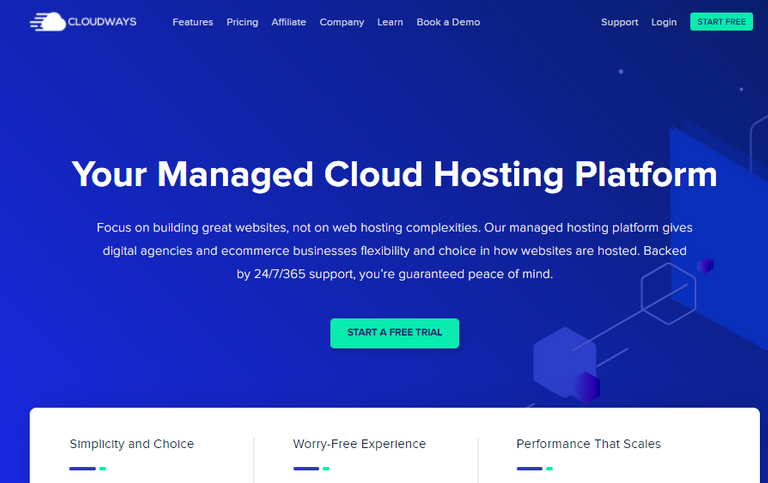 Performance of Cloudways
If you will getting Magento hosting with AWS is better than anything. However, cloud hosting requires knowledge of configuration and maintaining the server. Combining this there is the complexity of Magento as well.
Cloudways has a solution for you. Do you know you can use this hosting which offers cloud computing services like AWS while it manages the server for you? You will get the advantages of the Cloud with the security of cloud services.
Customer Support of Cloudways
Their customer support quality is very respectable. Cloudways seems to have at least customer support to Pakistan and Malta to reduce expenses.
Their support agents are much-skilled communicators and they know their way around hosting. Cloudways prefers offering quality customer service.
Pricing of Cloudways

Features of Cloudways
Their basic features available in all plans are given below:
24/7/365 Live Chat
Online Ticketing
Enhanced SLAs
Server Customization and Configuration
Phone Access
Application-level Issues
Proactive Application Monitoring
Close Partnership
Private Slack Channel
Fast Ticket Response Times
Pros of Cloudways
Free trial
Near-infinite scalability
Robust infrastructure
Pay-as-you-go pricing model
Excellent for traffic spikes
Decent support
Magento-ready setup
Cons of Cloudways
No email solutions
Somewhat slow frontline support
Krystal Hosting
Krystal Hosting is an independent hosting provider in the UK. They are honest, transparent, and environment friendly.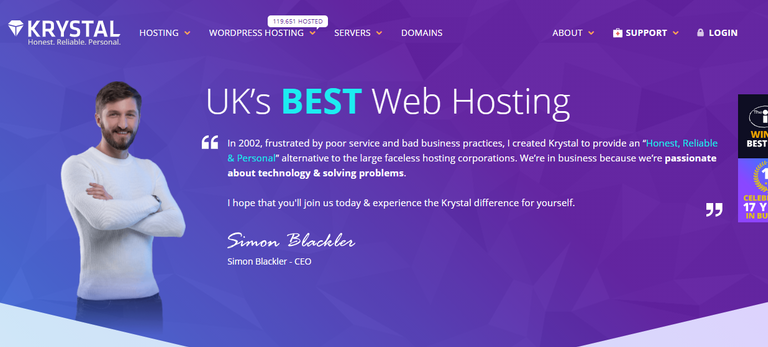 Performance of Krystal Hosting
Krystal Hosting provides the basics of Magento hosting with very fast server configuration, speed optimization tools and high security.
They offer backups six times a day which is very useful for any only store. It also provides PCI-Compliance. The open source of Magento is not PCI-compliant by default, which means you need to select a paid version of Magento for this.
Customer Support of Krystal Hosting
If you opt-out of Magento-Optimized plans then you will get 24/7 anytime phone support and live chat support is only available for business hours.
Their support is good. Krystal hosting maintains its support team.
Pricing of Krystal Hosting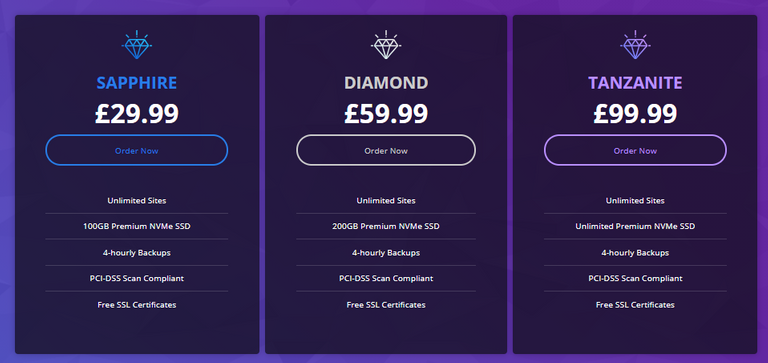 Features of Krystal Hosting
Basic features you will get with this hosting are:
The fully optimized hosting platform
100% SSDs for ultimate performance
Caching for increased performance
Award-winning in-house support (we're 100% UK based)
Enterprise-grade hardware
Unlimited bandwidth
Regular security/malware scans
Provide regular data backups
Never overload servers
Fast network and secure datacentre
60-day money-back guarantee
Pros of Krystal Hosting
Excellent security
Fantastic in-house support
Perfect for UK users
Transparent and proud of it
PCI-compliant
SSD storage
Backups every four hours
A free domain name for life
Cons of Krystal Hosting
Liquid Web-Magento Hosting Providers
Liquid web is in the business of web hosting for a long time. Liquid Web states it has the best loyalty for its customers in the industry. It also claims that they have the fastest managed VPS.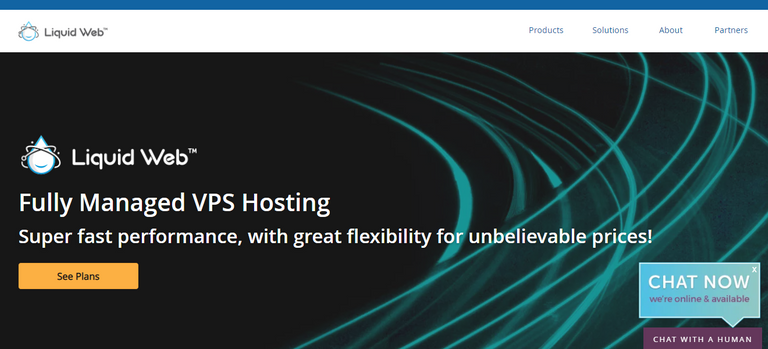 Performance of Liquid Web
Liquid Web provides a high-end hosting provider. That means it only offers VPS, Dedicated, and cloud hosting-no shared hosting plans. And believe me for the Magento store you have to select VPS Hosting for fastest and security.
Liquid Web has also affordable dedicated servers. You can use as much space you want and scale your Magento Store and grow your store.
Customer Support of Liquid Web
They guarantee fast support. It claims the support will answer the phone and live chat queries within 59 seconds. Their email support reply time is 59 minutes.
Pricing of Liquid Web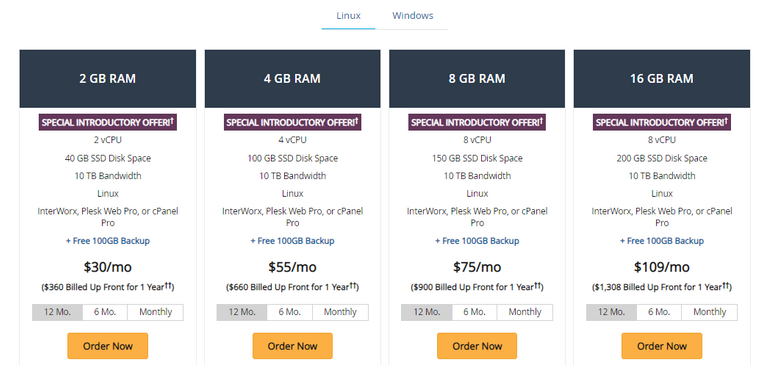 Features of Liquid Web
Basic features you will get in all their plans are:
Gigabit Transfer
Unlimited Sites
Dedicated IP Address
Cloudflare CDN
Server Secure Advanced Security
Integrated Firewall
Local Backups
DDoS Attack Protection
cPanel/WHM or Plesk Onyx Available
Root Access
Easy Scalability (upgrade or downgrade)
100% Network and Power Uptime SLAs
Pros of Liquid Web
Solid feature offer
Effective support
Handy add-on services
Powerful servers
PCI-compliance scanning
Free backups
SSD storage
Cons of Liquid Web
No Money-back guarantee
No beginner-friendly
SiteGround
-Magento Hosting Providers
In the case of an online store and if you want to host your online hosting with a fast server then Siteground is the best choice for you. 
According to all manner of testing, this hosting praise is well-earned.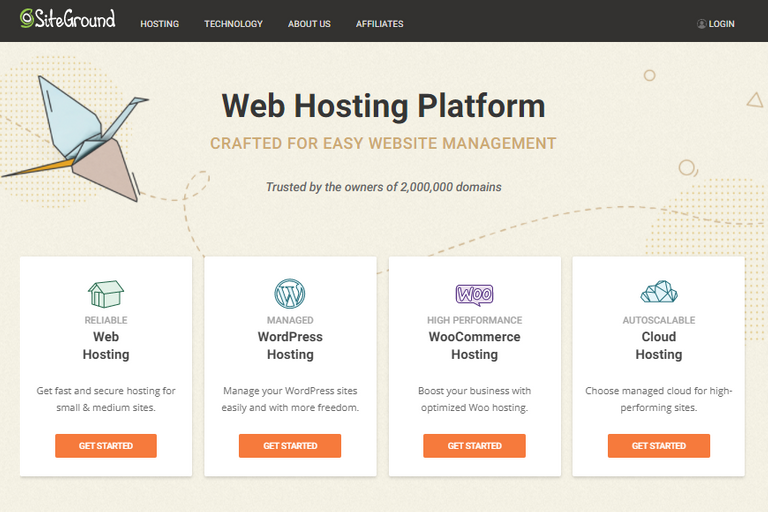 Performance of SiteGround
SiteGround has a 1-click install for Magento. Although the shared hosting plans for Magento have the same price and same features as regular shared hosting, even they offer more than this. 
Their performance and security are better than others. Combining this their server speed optimization, proactive server monitoring, and custom security also very reliable. 
Customer Support of SiteGround
They invest more than anything in support. Their support team is much better than others. Their knowledge base has many tutorials on setting up Magento, you can even perform basic tasks from the tutorial as well. It's very useful for first-time users. 
Their support available 24/7 and they are much knowledgeable in every CMSs. 
Pricing of SiteGround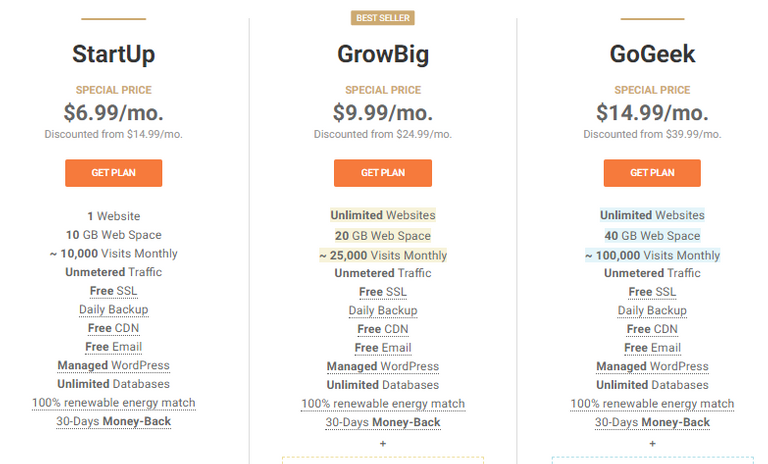 Features of SiteGround
Ultra-fast Sites

Top-notch Security

Easy Site Management

Domain Management

Reliable Email Service

Host multiple sites

Dynamic caching

Easy staging tool

Add Collaborators

The highest tier of resources

Advanced priority support

Easy Git integration

 
Pros of SiteGround
Affordable starting point

 

Expert configuration

Top-notch support
SSD storage
Cloudflare CDN
Daily backups
Great value

 
Cons of SiteGround
Limited starter plan

 

785MB PHP memory cap

 
FastComet
This hosting is well known for speed. It starts working for private clients in the last some years and it's working awesomely nice.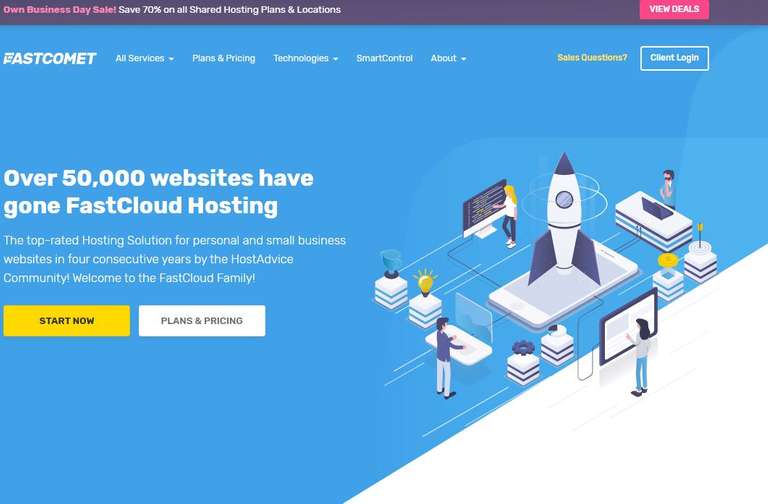 Performance of FastComet
FastComet gives you all the information just after purchasing via email. They offer optimized Magento Plans. Most users get the best results from the largest FastComet plan. It offers a large number of resources- 6 CPU cores and 6 GB RAM can give you decent speed and smooth running Magento.
FastComet also has its data centers in 10 locations which means it is suitable for your international stores.
Apart from this, you will get tight security, theme and plugin installation services, and server monitoring for free of cost.
Customer Support of FastComet
Their top-notch support provides a response time of a 10-minute guarantee for VPS and dedicated plans, but the shared hosting users tend to get responses quickly.
Pricing of FastComet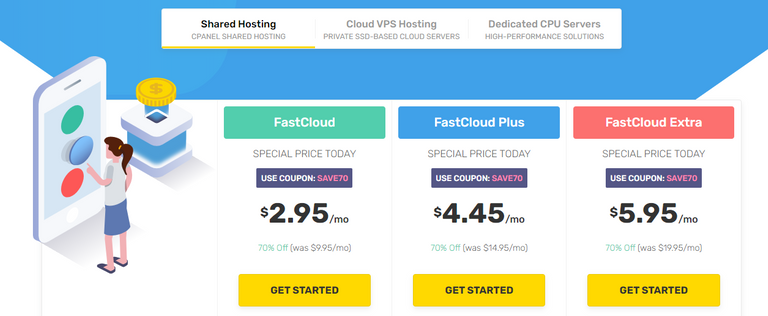 Features of FastComet
Free Domain Transfer
SSD-Only Cloud
Free Cloudflare CDN
Powered by cPanel
Daily and Weekly Backups
Free 24/7 Priority Support
Free Managed Migrations
100% Satisfaction or Money Back Guarantee
Pros of FastComet
Affordable
Extensive offer
Helpful support and add-on services
Cons of FastComet
Sonassi
Sonassi is a hosting company that specializes in eCommerce hosting. This company started out building Magento stores, before fully switching to hosting services— their staff has the real Magento experience.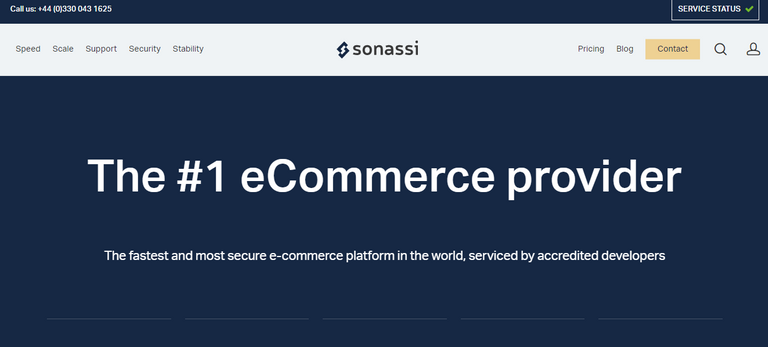 Performance of Sonassi
Sonassi uses lomart's data centers, which means your audience can access your website from 25 different locations which avoids latency issues.
Sonassi also created an operating system which is called MageStack. This solution is specialized for Magento 2 hosting. Its basic purpose is to boost the overall performance of Magento.
Sonassi software engineers pointed to making Magento fast as a whole get better results than going for caching.
Customer Support of Sonassi
Sonassi offers three levels of support, one is free and two of which are paid.
Server monitoring only comes with the paid tiers. You can also pay for emergency developer support. This service is very useful, but it can't replace regular developer maintenance.
Their support team is awesome. Their staff are experts in Magento hosting and they will keep everything running smoothly for you.
Pricing of Sonassi
Their basic pricing starts from $310/month.
Features of Sonassi
High availability as Standard
A dynamic and global delivery network
Advanced Magento caching support
Powerful forensic tools for core reporting
Guaranteed Speed
Insta-Scale
Costs controlled
£50,000 warranty against any unavoidable breaches
Security through Omnipotence
Pros of Sonassi
OS Optimized for Magento
Top-of-the-line features
Tremendous technical team
Easy horizontal scaling
Dev services available
Offsite backups
Root access
PCI-compliant
SSD storage
Cons of Sonassi
Pricy
Charges a setup fee if you pay month-to-month
Hostinger
Hostinger is one of the individual fastest-growing hosting providers. Its best thing is it is reliable hosting at very low prices.

Performance of Hostinger
Basically Hostinger's cloud plans are optimized for Magento. They are managed, which means the provider takes care of handling the server stack and all the basic softwares, similarly to shared hosting.
Their plans run on CloudLinux OS, which can boost reliability and security. Their LiteSpeed web server with custom-configured caching makes the platform faster than your normal Magento Hosting.
Customer Support of Hostinger
Hostinger's customer support team is very clunky. Their chat is buggy, and there is no dedicated phone line. This is annoying, and a company as Hostinger should find out some solution for this.
But, their support team performs decently. Their tech team can handle most of the hosting-related issues but their frontline agents are not actually Magento Professionals.
Pricing of Hostinger

Features of Hostinger
100 Websites
100 Email Accounts
Unlimited Monthly Visitors
2X Allocated Resources
Free SSL Certificate (₹885/lifetime value)
Free Domain (₹1,089/yr value)
LiteSpeed Cache
WordPress Acceleration (LSCWP)
Cloudflare Protected Nameservers
Github Integration
24/7/365 Support
99.9% Uptime Guarantee
DNS Management
Access Manager
Unlimited MySQL Databases
100 Subdomains
Unlimited FTP Accounts
Unlimited Cron Jobs
SSH Access
Weekly Backups
Pros of Hostinger
Very affordable
Generous resource allocation for the price
Robust speed optimization
Decent support
Optimized server stack
Free control panel
SSD storage
User-friendly interface
Cons of Hostinger
Clunky support center design
Requires a four-year commitment for the best price
A2 Hosting
It is an independent hosting provider. It is not the largest host but it attracts customers with their fast and reliable server for PHP-based CMSs like Magento.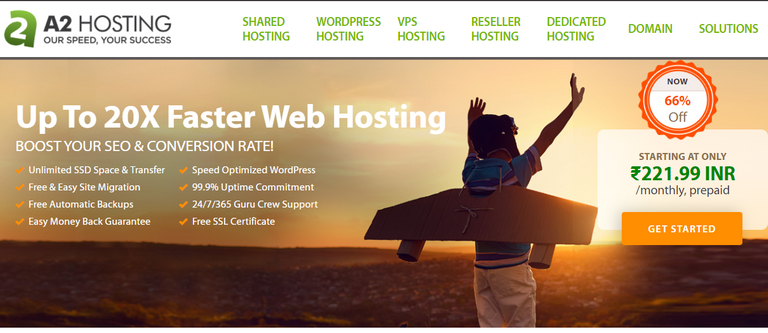 Performance of A2 Hosting
This provider runs servers configured for PHP-based CMSs. This leads to impressive load times and better performance under heavy traffic.
Their servers runs on LiteSpeed server, which has a speed advantage over Apache and Nginx. They also offer speed optimization tools that means you can also manually optimize your speed of store.
LiteMage Cache is the biggest feature. Its server caching system and a Magento plugin which is configured to work better with the LiteSpeed web server.
Their plans can let you access 2-4 CPU and 2-4 GB RAM which is best for your store to run smoothly.
Customer Support of A2 Hosting
Their customer support agents are much better at giving instant replies and knowledgeable agents. A2 Hosting's support works excellently. You can contact them via live chat anytime, toll-free phone line and email support are also available.
Their knowledge base is also excellent. There is a good number of tutorials available which are dedicated to various issues of Magento Hosting which includes configuring the caching systems and managing the CMS extensions.
Pricing of A2 Hosting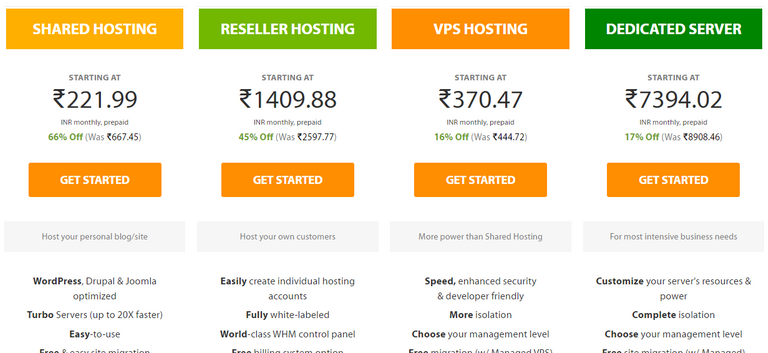 Features of A2 Hosting
Unlimited SSD Space & Transfer
Free & Easy Site Migration
Free Automatic Backups
Easy Money Back Guarantee
99.9% Uptime Commitment
24/7/365 Guru Crew Support
Free SSL Certificate
Pros of A2 Hosting
Blazing-fast servers
SSD storage
Lots of speed optimization features
Generous resource allocation
Daily backups
Cloudflare CDN
Superb support
Prorated refunds
Cons of A2 Hosting
"Unlimited" resources
Only two shared plans work for Magento
Visited 1 times, 1 visit(s) today